Creature Comforts
We care while you're not there
Below is a list of services we have on offer:
Dogs can become bored and frustrated if they are not given enough physical and mental stimulation. Our dog walking service is ideal for those owners who are called away from home due to work commitments or who due to physical restraints are unable to walk their dog. Also for owners who simply do not have enough hours in their day!!
Your dog will be collected from your home and taken on a walk which is tailored to your requirements. Your dog will be returned back home content and happy!!

Sorry but we are unable to walk aggressive dogs or bitches in season.

We are available seven days a week.
Puppies need regular mealtimes and toilet breaks especially in the early months. We can visit your puppy for an hour for feeding, playtime, exploring the garden and socialising. We will clear up any accidents your little one has had. When your puppy has had its full vaccinations you may wish to use our dog walking or doggy daycare services to get your puppy used to the big wide world.
Cats are creatures of habit and known to be less stressed in their own surroundings. Our cat visiting service allows cats to stay in their own home where they are most happy whilst you are away.
We can visit your home either once or twice a day. We will feed, provide fresh water, change litter trays and play with your cat. Your home will have that 'lived in look' while you are away. We can open/close curtains, turn lights on/off bring mail in and water plants.
Let us take care of your small animals! We care for rabbits, guinea pigs, gerbils, birds and fish. We can also visit your home for feeding, cleaning out cages, providing fresh water for your animals. In addition we can water plants, open/shut curtains, turn lights on/off and bring mail in.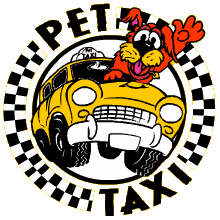 From time to time you may need to take your pet to the vets or groomers. If you do not have a car or due to other commitments not able to take your pet there yourself, let us take your pet for you. We are fully insured for pet transportation and will collect your pet and wait with them while your pet is seen by the vet. We will then call you with the vets recommendations and act on your instruction. If your pet is at the groomers we will collect them once they have been pampered and return them home to you.